Zamplo Research
When integrated with the
Zamplo App
(participant-facing platform), Zamplo Research can be used to monitor and collect patient reported outcomes (PROs), longitudinal data for any medical condition or therapy with built-in participant compliance monitoring to improve adherence.
Health Information That Can Be Tracked
Symptoms
e.g. fatigue, nausea, anxiety
Symptoms
Medications & Supplements
e.g. codeine, fluoxetine, vitamin D
Medications & Supplements
Activities
e.g. yoga, mindfulness meditation, painting
Activities
Health Data
e.g. body temperature, weight, hours of sleep
Health Data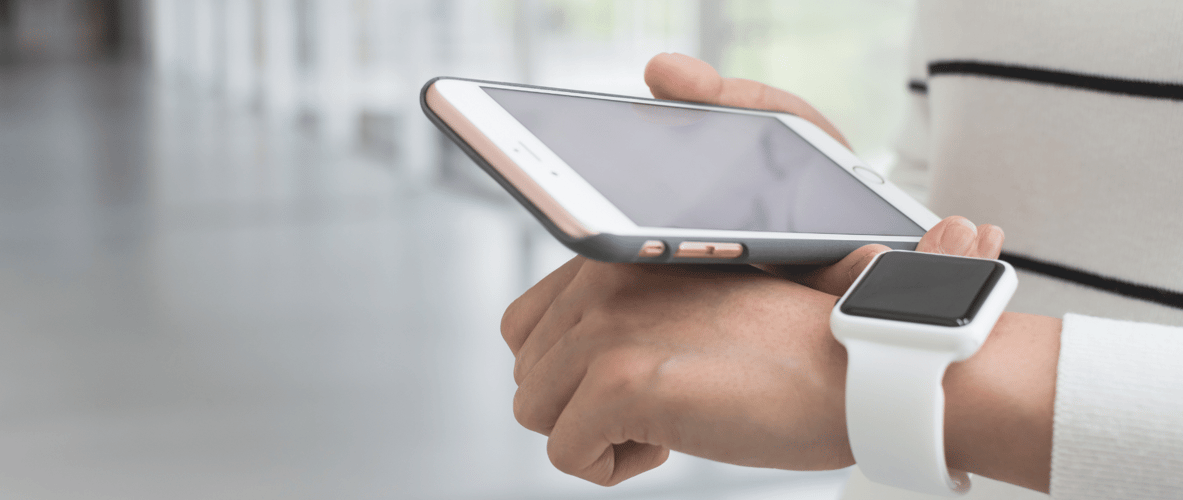 Wearable Integration
The participant Zamplo App connects directly with wearable devices. Data captured by the wearable is automatically uploaded daily, in real-time, as a Routine entry.
Engage and Empower Participants
Empower participants to take an active role in their health. Participants can self-monitor from anywhere globally, on the web or on their preferred mobile device. This allows for real-world evidence to be collected in real-time, all while helping participants to monitor and track their health digitally.
Once a research project is complete, participants keep their data for life, improving retention and connection.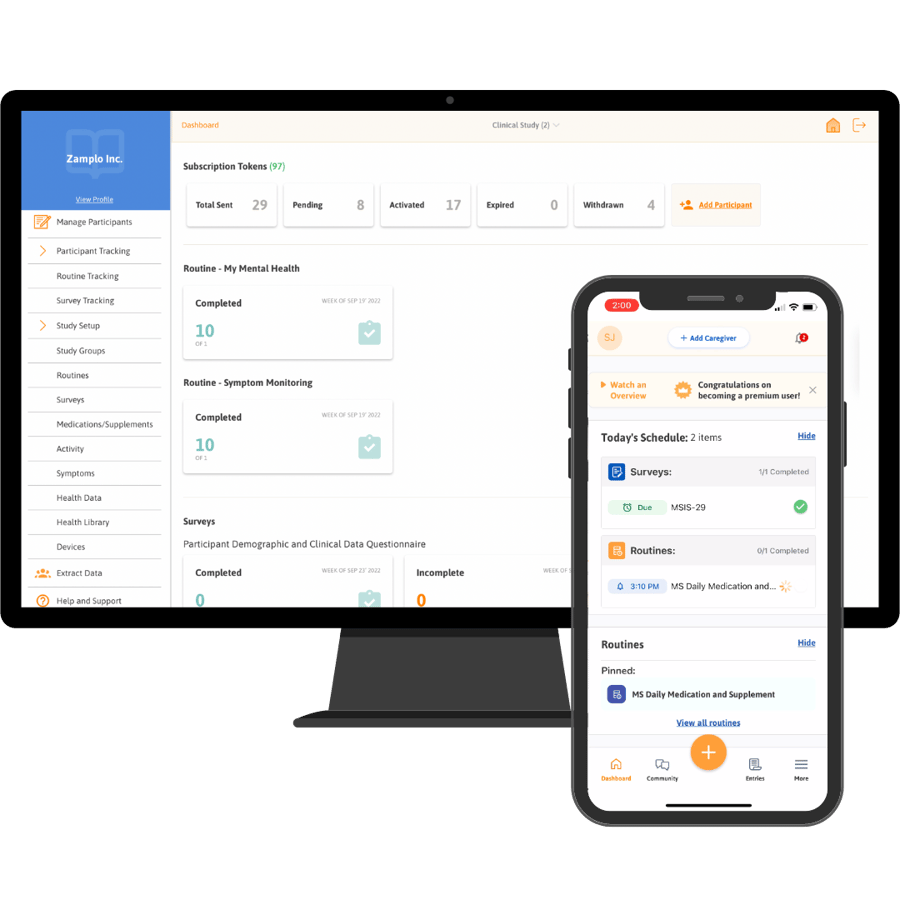 Account Holder Training
Account holders are trained on Zamplo Research to fully utilize the platform to optimize a study.
Account Holder Training
One-On-One Support
The Zamplo team provides one-on-one support via e-mail and telephone.
One-On-One Support
Online Knowledge Base
Access an online Knowledge Base with tutorial videos and articles to help you use Zamplo Research to fit your needs.
Online Knowledge Base
Data Security and Ethics
Commitment to privacy and security is at the core of Zamplo Research.
All infrastructure is managed by Zamplo Software service. All data is encrypted and resides in Canada. Data export can be performed only by authorized users of your study team.

Research participants own their data, allowing them to contribute to studies in the future and keep their data for life.
Revolutionize Clinical Research